AirTrack
An AirTrack is a type of inflatable mat that is used for gymnastics, cheerleading, and other activities that involve tumbling, flipping, and jumping. AirTracks are designed to provide a soft, bouncy surface that allows users to perform tricks and stunts safely, while also reducing the risk of injury. They are often made of durable, lightweight material that can be easily inflated and deflated, making them convenient for use in a variety of settings. Some AirTracks are designed for use in gymnastics training and competition, while others are intended for recreational use by individuals or groups.
Uses of Airtrack
 AirTracks are often used in gyms, at home, or in outdoor settings. They can be used by gymnasts, cheerleaders, dancers, and other athletes to improve their skills and reduce the risk of injury by providing a softer landing surface. AirTracks can also be used for recreational purposes, such as trampolining or parkour.
Discover Your

Favourite AirTrack
verified_user
100% Money Back Guarantee
Why choose AIROSTAR by Airtrack Factory?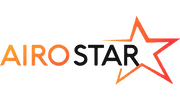 Others
star
A World Leading AirTrack Brand
star
Approved By Olympic Gold Medallists
star
Partner & Sponsor of the Most Popular Institutes
star
Largest Community World-Wide