What is an AirTrack or AirMat?
What is an airtrack?
Have a young gymnast at home who constantly talks about an 'airtrack'? It's no surprise. Over recent years, this product has become immensely popular. Virtually every gymnast has one at home. Those who don't, dream of it. So, what's an airtrack, and what makes it so special? We answer that below!
One mat, thousands of threads While everyone's familiar with inflatable tumbling tracks, they've been surpassed. An airtrack, as the name suggests – combining 'air' and 'track' – is an improved version. It's essentially an inflatable gymnastics track kept smooth thanks to thousands of robust threads. We're so confident in its sturdiness that every Airostar purchase comes with a 5-year warranty.
Which tricks to choose? An airtrack means freedom. What can't you do on an airtrack? A split jump, a cartwheel, or even a somersault are just a few examples. Depending on your experience, you choose. Need more inspiration? No worries. Tap into our free included online gymnastics course!
By adjusting the air pressure, you can ensure a soft landing or a good bounce during your routines. Worn out? Use the airtrack as an airbed!
Besides gymnastics, you can also practice combat and defensive sports on an airtrack. Water enthusiasts can even use Airostar as a stand-up paddleboard.
Easy to set up and silent Good news for parents: an airtrack is simple to set up and silent. Once the Airostar is inflated with the included pump, it's ready to use. Being airtight means it's noise-free, so it won't disturb you.
Why buy an Airtrack? Because airtracks are fun! But, your child probably already told you that. An airtrack is an excellent way to pull kids away from screens and get them moving. With Airostar's softer landing surface, children can safely play and hone their skills.
Airostar: Various models We started with one Airostar, but to cater to everyone's needs, we've since expanded our range. Every Airostar is robust, easy to set up, adjustable in pressure, easy to store, and incredibly bouncy. Additionally, our airtracks come with varying features like different thicknesses and lengths to satisfy both novices and seasoned gymnasts. Can't decide? Be sure to read our blog about the various models!
Why Airostar? Now that you know what an airtrack is, you might wonder why choose Airostar. Well, Airostars are durable, bouncy, user-friendly, safe, made by the Dutch, and also affordable.
Just ask our over 4,000 satisfied customers and none other than Olympic champion Sanne Wevers! If the airtrack isn't your cup of tea, you have 30 days to return it. Moreover, every Airostar purchase comes with a 5-year warranty.
Contact Any questions or need advice? Don't hesitate to reach out; we're here to help!
Discover Your

Favourite AirTrack
verified_user
100% Money Back Guarantee
Why choose AIROSTAR by Airtrack Factory?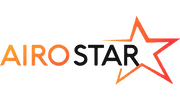 Others
star
A World Leading AirTrack Brand
star
Approved By Olympic Gold Medallists
star
Partner & Sponsor of the Most Popular Institutes
star
Largest Community World-Wide