Top Tips and Tricks for Your AirTrack
Gone are the days when training and workout were limited to spaces. Now you can train anywhere and everywhere and that too without the fear of pain and injuries. Wondering how?
By using the amazingly portable and user-friendly air mats introduced by AIROSTAR. These mats have been designed to make training easier for you and your child. Each time you try some new training tactics, you sure have the fear of crash landings. But with air mats, you certainly don't have to bother. It's been designed to provide trainers and sports enthusiasts with convenience. In case you feel doubtful about using these mats, we have put together all the right tips and tricks for your AirTrack the right way in this blog post.

Here's How to Use AirTracks The Best
● Self-Regulate the Pressure
These mats have been uniquely integrated with resilience that helps speeding up your training jump and flips. However, you can always readjust the spring force by regulating the air pressure. The ideal way is to always self-regulate the pressure in accordance with your training moves and body weight, etc. You can simply determine the ideal air pressure for your training by testing with multiple pressures. You can opt whether you like the mat harder or if a softer jump feels better to you. Experiment until you find the perfect pressure for your training.
● Do No Use for Highly Distant Jumps
Since the air mats have been designed to cater to the training jumps to a safe distance only. You shall not use them when jumping from distant heights. The mats are solely meant for safe distant flips and so, they shall not be expected to be of use with high distance flips and jumps.
● Refill the Pressure before Each Workout
Since the air pressure required for each different trainer and sport could be different, it is advised to self-regulate. However, the best practice is to always refill the pressure before working out and to ensure it's enough not to exhaust.
● Keep it at a Safe/Dry Place
Although AirTracks are made portable and could be moved from one place to another quite easily, it's important to keep them away from sharp objects or fire. When an AirTrack is filled with pressure, a nearby sharp object of fire may end up bursting them. Also, you shall keep them in a safe and dry place when inflatable and look out for insect bites and rodents. These may result in destructing your AirTrack.
● Take It to Trips Hassle-Free
AIROSTAR is known for designing air mats that are safe and convenient for travel. You can easily blow out the air, fold them and keep them within your travel bags without a hassle. They are almost weightless and so, their presence does not bother you even if you're traveling via plane. To put it all condensed, airtrack by AIROSTAR are the most convenient training accessory. They are meant to provide you with a hassle-free yet empowering training and sporting experience. So, you can fairly focus on your flips and jumps rather than fearing the crash landings and other accidents.
Discover Your

Favourite AirTrack
verified_user
100% Money Back Guarantee
Why choose AIROSTAR by Airtrack Factory?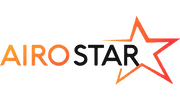 Others
star
A World Leading AirTrack Brand
star
Approved By Olympic Gold Medallists
star
Partner & Sponsor of the Most Popular Institutes
star
Largest Community World-Wide