The Benefits of the AirTrack PRO STAR 4 Meter
As a parent, I'm always on the lookout for the best equipment to support my child's gymnastics journey. One product that has made a significant difference in their progress is the
AirTrack PRO STAR
4 Meter length. In this blog post, I'll be sharing the advantages of this particular size and how it can benefit your child as well.
Perfect size for various skill levels
The AirTrack 4 Meter length is an ideal size for children of all ages and skill levels. It provides ample space for practicing a wide range of skills, from beginner to advanced. Whether your child is just starting out or already competing, the 4-meter length offers a versatile training surface.
Safety and durability
One of the top priorities as a parent is ensuring my child's safety during their gymnastics practice. The AirTrack PRO STAR 4 Meter length is made from premium materials, ensuring both durability and safety. Its 20cm thickness offers excellent shock absorption, reducing the risk of injuries and allowing your child to train with confidence.
Easy to set up and store
The
AirTrack 4 Meter
length is incredibly easy to set up and store, making it perfect for home use. It can be inflated within minutes and quickly deflated when not in use. This feature allows you to save space and store it conveniently.
Enhances performance and progress
The AirTrack PRO STAR 4 Meter length provides a stable, consistent surface for your child to practice on. This stability can help improve their performance and accelerate their progress. As they become more comfortable and confident on the AirTrack, they'll be able to try new skills and techniques with ease.
Promotes an active and healthy lifestyle
Investing in an AirTrack 4 Meter length encourages your child to engage in physical activity, which is essential for their overall health and well-being. By providing them with a fun and challenging training surface, they'll be more likely to stay active and enjoy the benefits of a healthy lifestyle.
In conclusion, the AirTrack PRO STAR 4 Meter length is a valuable addition to your child's gymnastics training. Its size, safety features, and versatility make it an excellent investment for parents looking to support their child's athletic pursuits. Don't miss the opportunity to help your child reach their full potential – consider adding the AirTrack 4 Meter length to your home gym today!
Discover Your

Favourite AirTrack
verified_user
100% Money Back Guarantee
Why choose AIROSTAR by Airtrack Factory?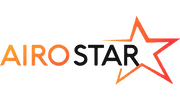 Others
star
A World Leading AirTrack Brand
star
Approved By Olympic Gold Medallists
star
Partner & Sponsor of the Most Popular Institutes
star
Largest Community World-Wide