Mastering Air Tracks: Enhancing Your Gymnastic Skills with the Perfect Landing Surface.
Are you a gymnast looking to elevate your skills? If yes, mastering Air Tracks is the key to achieving your goals.
Air Tracks
, also known as inflatable landing mats, provide the perfect cushioning and support for
gymnastics training
. In this guide, we'll explore how you can boost your gymnastic abilities using the perfect landing surface. Whether you're a beginner or an advanced gymnast, the right equipment can make a difference in your performance. From perfecting your landings to practicing new flips and tricks, Air Tracks offer a safe and versatile training environment. With their inflatable design, Air Tracks are not only easy to set up and transport, but they also provide a soft and forgiving surface that reduces the risk of injuries. So, gear up for new heights and unlock your full potential with the ultimate gymnastics training tool - the Air Track!
Discover Your

Favourite AirTrack
verified_user
100% Money Back Guarantee
Why choose AIROSTAR by Airtrack Factory?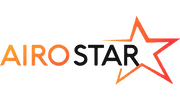 Others
star
A World Leading AirTrack Brand
star
Approved By Olympic Gold Medallists
star
Partner & Sponsor of the Most Popular Institutes
star
Largest Community World-Wide