Buying an Airtrack for Your Child
When it comes to finding the perfect gift for a child who loves tumbling, an AirTrack from AIROSTAR is an excellent choice. Not only is it a fun and practical gift that can help to improve their skills, but it also has a variety of emotional benefits that can make a positive impact on their overall well-being.
First, AIROSTAR AirTracks are made with safety in mind. They provide a soft and bouncy surface that reduces the risk of injury, allowing children to focus on their skills without worrying about getting hurt. Additionally, AIROSTAR's air tracks are made of high-quality, durable materials that are built to withstand intense use and frequent inflations and deflations, which makes them last at least 7 years, and comes with 5-year warranty.
Furthermore, an AirTrack from AIROSTAR can help to boost a child's confidence and self-esteem. As they are able to master new skills and tricks on the airtrack, they will feel a sense of accomplishment and pride in their abilities. This can also lead to greater motivation and a more positive attitude towards training and competing.
Another advantage of choosing AIROSTAR is that it offers versatility. They can be used for a wide range of activities, including gymnastics, cheerleading, martial arts, dance, and fitness training. Whether your child is a beginner or an experienced tumbler, an AirTrack from AIROSTAR can help to take their skills to the next level.
When it comes to purchasing an AirTrack, you want to make sure you're getting a high-quality product that will last. AIROSTAR AirTracks are hand-made by Dutchies. 
Discover Your

Favourite AirTrack
verified_user
100% Money Back Guarantee
Why choose AIROSTAR by Airtrack Factory?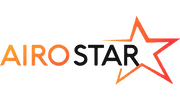 Others
star
A World Leading AirTrack Brand
star
Approved By Olympic Gold Medallists
star
Partner & Sponsor of the Most Popular Institutes
star
Largest Community World-Wide